Most journalists have nothing at all against refugees, people with handicaps or Queer people. Such people however only become relevant for stories if they fulfil certain clichés or can be portrayed as a problem. That's because the media mainly report when something deviates from the norm. The fact that immigrants and their descendants or trans* people live the same mundane lives as everyone else is simply not newsworthy.
There is a difference, however, and that is that the others rarely experience discrimination. When looking for a flat, Mr Kaiser's surname doesn't disadvantage him, whereas Mrs Abdallah's does. A man on a bicycle is rarely reduced to his means of transportation, a man in a wheelchair always is.
The media can play a role in ensuring things stay that way. Or they can be agents of change. They can keep highlighting certain characteristics such as sexual orientation, gender, or religion for certain groups (queers, trans* people, women, Muslims) without doing the same for other groups (heterosexuals, cis people, men, Christians). Or they can simply apply the same standards to everyone.
More responsibility, more normality
Part of the job of being a journalist is also dealing responsibly with the influence the media have on public opinion. Be aware of the consequences of your reporting. When immigrants only appear in problematic contexts, that's discriminatory and the matter becomes political. Not because these stories shouldn't be told, but because people who are assigned to them remain invisible in other contexts.
That is why journalists have a great responsibility when reporting on people with whom their average audience has little contact. Not everyone knows a Muslim, a blind or trans*person personally. Whatever images people have of groups they don't personally know are delivered by the media.
People from a wide variety of backgrounds and lifestyles can play a role everywhere
Journalists don't just report on extraordinary subjects. They do stories on a much wider range of topics. They report on the latest developments in science and explain new laws and regulations, but they also test products like cars and appliances, bring you the latest business and fashion news, keep you up to date on celebrity news and feature vox pops.
People from a wide variety of backgrounds can appear in all of the contexts mentioned above and are increasingly doing so. We have seen a rainbow family in consumer stories on domestic energy consumption, a Black teacher talking about emergency care during the Covid lockdown, an expert wearing a headscarf in a talk show or a queer and disabled passer-by in a vox pop.
However, this is still the exception whereas it ought to be the rule in a country with such an ethnically diverse population. It's a lot easier to achieve this kind of normal representation if you have enough colleagues in the editorial department who know how and where to contact such diverse protagonists. And to be honest, you don't have to be the descendant of immigrants to be able to do this. You just need to think outside your box.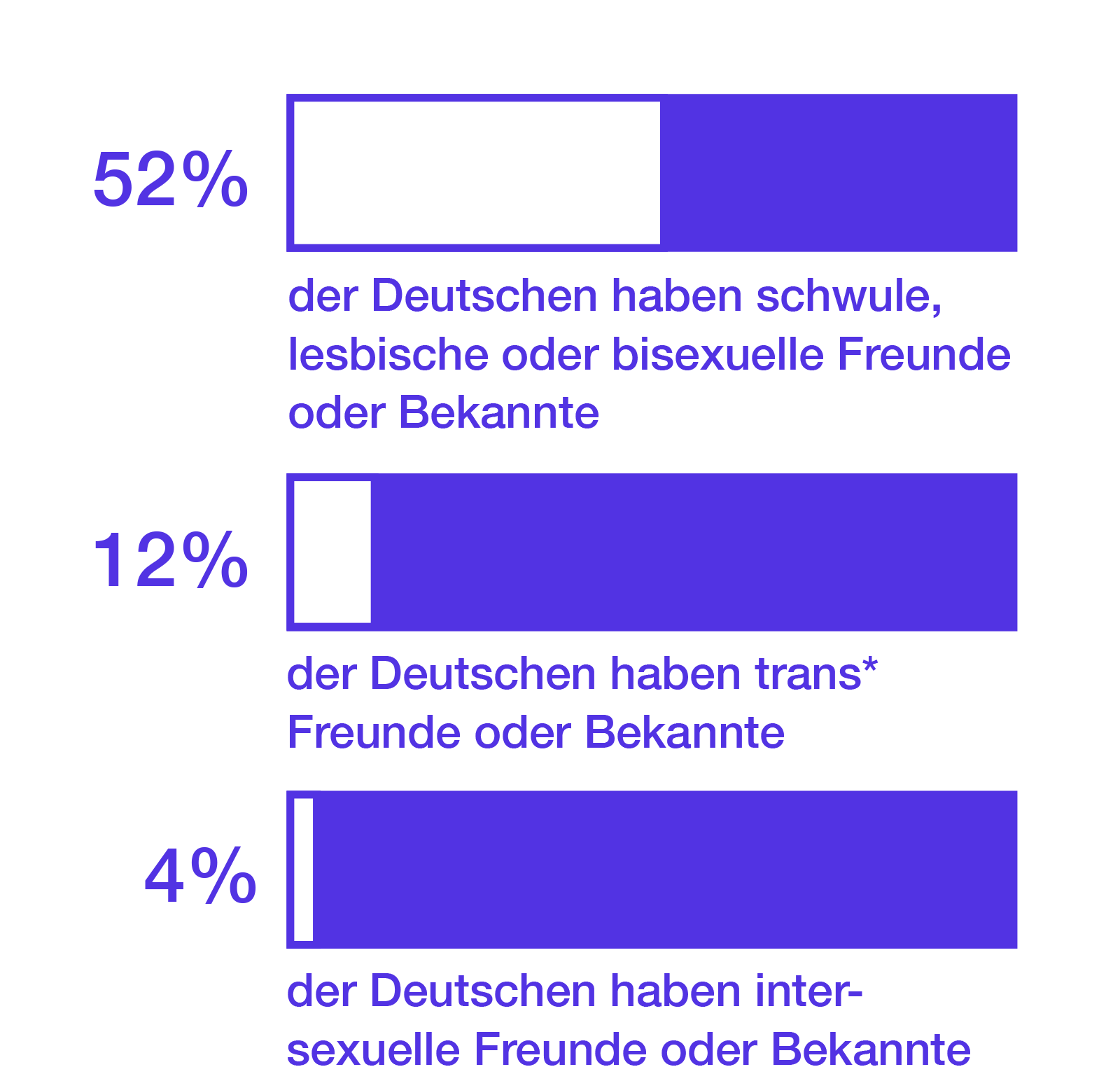 It's a known fact that erotic tips are click bait. The B.Z. in Berlin does it. They like to see themselves as an open-minded publication and publish well-meaning comments on CSD for example. But queer readers play no role in the erotic articles. Whether they're offering "eight simple tricks for better sex!" or informing their readership that "60 % prefer to jump into the sack on Saturdays" - articles are dominated by a heteronormative monotony, always illustrated with a straight couple. Don't queer couples have sex? That's something the paper would prefer not to show their readers.
Kriss Rudolph, Mannschaft