Guest contribution: Power abuse in journalism
The greatest story starts with you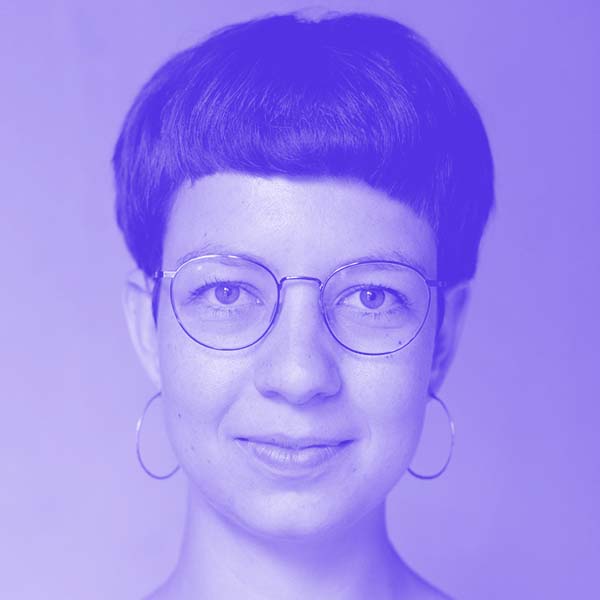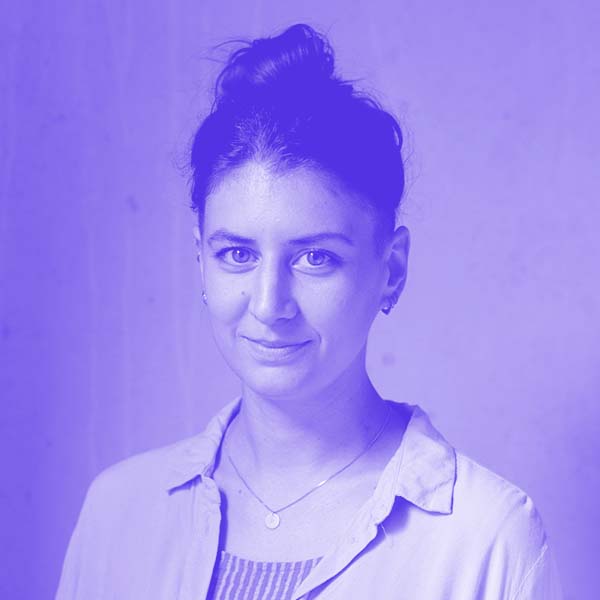 by Eva Hoffmann und Pascale Müller
On 17 October 2021, the New York Times published an article on the abuse of power and the toxic leadership climate at BILD. In the article, several sources stated that they had had a sexual relationship with editor-in-chief Julian Reichelt which had resulted in better jobs for them. But they also reported being put under pressure and feeling overburdened. The article also mentions research on the allegations against Reichelt by journalist Juliane Löffler who, with her editorial team Ippen Investigativ, came under fire in her own publishing house before publication.
Two days later, the then editor-in-chief of BILD had to quit his job. The scandal provided material for a huge media story, for a storm. Anyone standing by might come to the conclusion: the whole extent of sexism and abuse of power in German editorial offices is now out in the open. But the Julian Reichelt case is symptomatic of a much deeper problem.
Many things had to come together for the scandal to become public
During the investigations into the allegations against the former editor-in-chief of BILD, many things came together making it easy to publish the story. You had sources who were willing to describe their experiences. You had an extremely persistent reporter and her team, and you had an accused who was a media celebrity.
These factors helped overcome the immense resistance that every #metoo investigation has to face - intimidation of the alleged victims, legal attacks, perpetrator-victim role reversal.
In most cases, investigating power abuse is not that easy. Some cases never become public. Not because they didn't happen or because the abuse supposedly wasn't that bad, but rather because investigations on abuse within the media industry are not free of the very power relations they are investigating.
A dragnet full of unpublished experiences
Every colleague who has done investigation into this topic has a dragnet full of unpublished material. Sometimes the sources prevent publication They are either too frightened or bound by legal restraints. But there are also cases where people in decision-making positions have no idea what discrimination or power abuse actually is, and why it should be of public relevance to report on such incidents.
These accounts then end up in a reporter's notebook. And the reporter is almost always a woman. And there the reports lie, and, because we aren't allowed publish them, we cannot make it clear to society that German journalism has a huge unspoken problem.
Reporting assaultive behaviour must become normal
Even if we can't always report such issues to the "general public", at least we should make talking about assaultive behaviour within our industry normal and not a topic to veer away from. This should make it possible to recognize, sanction and prevent such behaviour.
What must change for this to happen? Those in positions of power in publishing houses, broadcasting stations and editorial offices must recognise that sexism, racism, queer hostility, and other forms of discrimination are not the problems of "the others". To maliciously glee over a scandal when it affects the competition is no help to anyone.

BILD is not the only publication with a toxic leadership culture
In many editorial offices, there seems to be a lack of awareness of structural and active discrimination. At least, this is what we heard in the numerous interviews we held, the results of which were published in Medium Magazin in May 2022.
It is not only about the former editor-in-chief of BILD. Our research showed that a culture of toxic leadership that uses bullying and intimidation, sexism and other forms of discrimination is widespread in German media. In under a week, 189 journalists responded to a survey asking about experiences with leadership culture and described their experiences in German print, online, radio and television editorial offices.
The problem is supervisors who grab the buttocks of younger female colleagues, editors who racially insult black female reporters and women who have given up on their dream of becoming journalists because of sexism and assault. Some of those who took the survey wrote things like: "I have become quieter; I no longer suggest certain topics. I no longer openly address problems. My self-confidence has suffered greatly. The job that was always my dream now feels more like a nightmare." Sadly, the problem exists in almost all editorial departments.
German journalism needs tutoring
Editorial offices, radio and TV stations and publishers urgently need to create structures that provide a safe working environment for all their employees. This can be done…
by setting up a complaints office that staff perceive as confidential and independent, and by communicating this to all employees. This office should be easily accessible and the name of the person or persons in charge should be clearly visible for example in restrooms, not hidden away somewhere in the company's intranet..
by making sure that all new employees know from the very beginning who they can turn to if they experience sexism, racism or other forms of discrimination.
by setting up anonymous mailboxes and by seeing complaints as a valuable opportunity to make a difference.
There are enough experts on critical whiteness or anti-sexism that can be hired to train editorial staff or those who work in broadcasting or publishing. The German media should recognise that it needs tutoring.
Everyone must ask: Am I doing enough myself?
And finally, everyone should ask themselves the question: Am I doing enough to make sure all colleagues in my editorial department feel comfortable and safe? In many of the situations described to us during the research for Medium Magazine, others were present.
For example when the editor of a local newspaper allegedly grabbed the buttocks of a young female trainee during a birthday party. Or when a camera crew got off the lift in a broadcasting house when a female colleague got on, saying that they did not want to ride in a lift with a lesbian.
When colleagues are harassed or insulted, we must not look the other way. Especially those of us in safe positions with less risk of consequences need to step in and protect those in less privileged positions.
As an industry, we need to acknowledge this structural problem and report on it differently. The goal shouldn't only be to expose the next Julian Reichelt or to land the media's next big scoop.
Individualising the problem distracts from the real challenge: If you want to report adequately on structural discrimination, sometimes you must start with yourself. That would really be a uniquely big story.

Pascale Müller is a freelance investigative journalist. Hermain research is on labour exploitation and sexualised violence. Eva Hoffmann is a freelance journalist who writes about social inequality, sexism, and migration. Both are members of Selbstlaut Kollektiv.