Those who are not counted do not count
It may sound unusual at first to ask your staff whether they belong to a minority, i.e. whether they are queer, have a disability, come from an immigrant family or have experienced racism. But how can you succeed in increasing diversity if you don't even know what the current situation is? It would be just as ridiculous to set up a program to promote women if you don't know how many women are working in which positions
In the case of diversity, we have observed that most decision makers in the media say they want to do more – and yet they don't collect any data.
In Germany, one in four people comes from an immigrant family, but only one in 20 journalists does.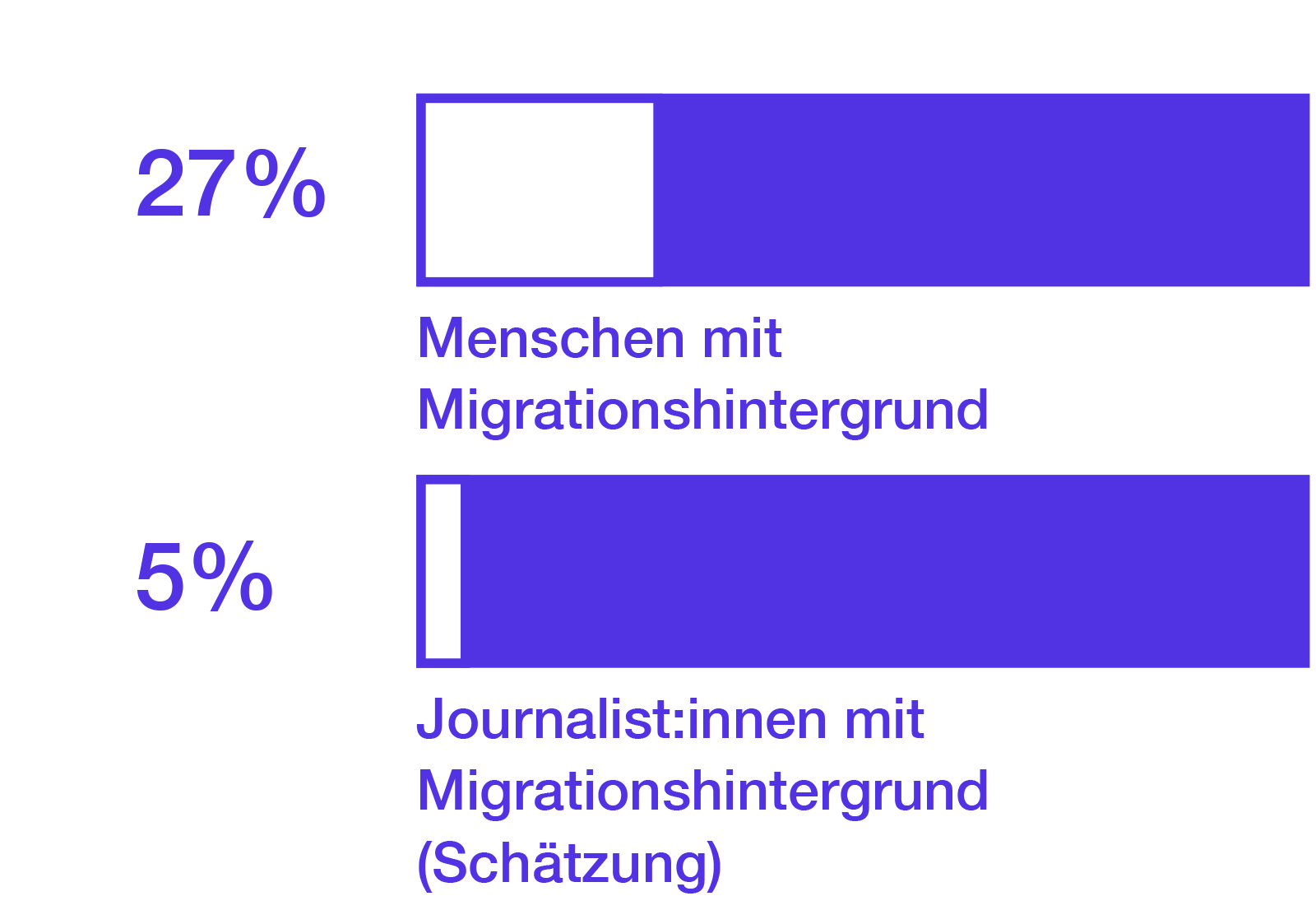 Long since a matter of course in other countries
In Great Britain and Ireland, public broadcasters collect data on diversity and discrimination within their organisations as a matter of course and set targets for representation that are unheard of in the German media landscape.
Many federal agencies are now also launching surveys on diversity in their workforces without compromising data protection. Anyone who wants to get an honest picture of their company has no excuse not to do so.
Every employee receives an equal opportunity form with their employment contract, and every two years we also conduct an internal survey. The information that employees divulge does not affect their employment status, we always emphasize that. Their data is only seen by three people at the BBC, and it is not used for any other purpose without their permission. It takes a few years for employees to get used to it and trust it. But we operate really transparently and always answer any questions, even uncomfortable ones.
Miranda Wayland Head of Creative Diversity, BBC